Volume 1 Issue 1, March 2022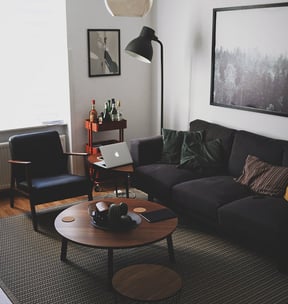 The cover image shows Minerva, making reference to our name and the Roman goddess of wisdom and strategic warfare, justice, law, victory, music, poetry, medicine, commerce, weaving, and handicrafts, and the sponsor of arts, trade, and strategy. Her sacred creature is an owl, usually named the "owl of Minerva", symbolizing her relation to wisdom. In fact, this is what our readers should aspire to become: wholeness people who are honored, respected, fair, active, and passionate learners.
Cover illustration: Sophie Hoang
Minerva is a quarterly online-only journal publishing outstanding peer-reviewed articles in all branches of science and technology on the basis of its originality, importance, interdisciplinary interest, timeliness, accessibility, elegance, and surprising conclusions. Nature also provides insightful news and reviews on the same fields.
Minerva's Mission Statement
First, to serve students, mainly in high school and college ones, through the punctual publication of significant advances in any field of science and technology, and to provide a forum for the reporting and discussion of news and issues concerning science. Second, to ensure that the results of science are rapidly disseminated to the public throughout the world, in a simple, efficient, and entertaining way that conveys their significance for knowledge, culture, and daily life.
Editorial
To contact the editorial office, please click here.
Manuscripts should be submitted through our online submission form. For more information, see our general guide for manuscript preparation and submission.
Institutional Partnerships
To partner with us for your needs in research strategy, communication, training, publishing, and promotion, please see our separate Institutional Partnerships page. Minerva Partnerships and Advertising Services enable other non-profit organizations and institutions to benefit from our editorial and communication expertise and reach a global audience.
Display advertising
Please see fill out this form to request advertising through our magazine. You can ask gis.minerva@gmail.com about available positions in the journal, contributions could include the covers and facing contents pages, news, letters, and other sections of the editorial content. Technical specifications and all other information for advertisers are available at our advertising gateway.
Permissions
Request permission to reproduce material published in Minerva.